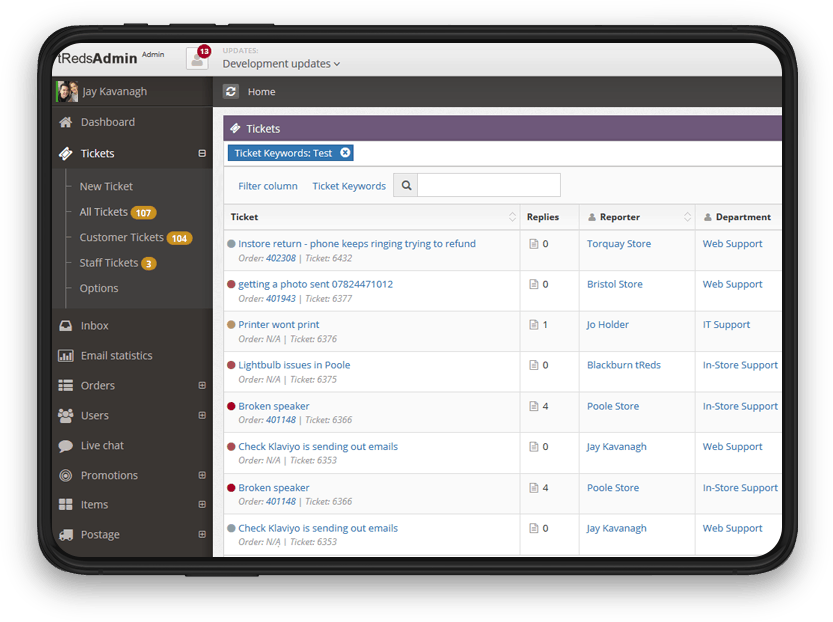 Building Websites for over 15 years.
UI design for multi-national brands.
"You have to learn the rules of the game. Then, you have to play better than anyone else."
About ApolloJam
ApolloJam started out as a freelance graphic design company ran by me, Jay Kavanagh. It's not always me though, I also have a team of developers that I work with for the AngularJS, React, Python, Django, PHP and .Net projects.

I'm based in a small studio in Weymouth, Dorset where I drink copious amounts of coffee and listen to music you probably wouldn't like.

I've been in this industry since 2003 and helped various businesses develop their identities and online presence. Over the years I've refined my skills and focused on WordPress and Branding design.

Working with large retailer tReds to develop their bespoke eCommerce platform in 2005 has allowed me to perfect various skills that I use for clients today. Product photography, social media marketing and the all-important conversion optimisation.

When I'm not working behind this RGB light-up keyboard I'm probably camping in the T5, skateboarding with my daughter or reading Quora.